A research group represented by Dr. Teguh Kurniawan, Associate Professor of Faculty of Administrative Sciences, University of Indonesia, and Ms. Patralekha Chatterjee, a senior urban journalist from the magazine Citiscope, visited Jakarta, Indonesia, from Sept 3 to 6, to draw on the city's experiences in urban planning.
Officials from the secretariat of United Cities and Local Governments Asia-Pacific (UCLG-ASPAC) and a staff member of the Guangzhou International Award for Urban Innovation (Guangzhou Award) also joined this peer review tour.
Jakarta's Participatory Planning and Good Governance, an initiative focusing on a participatory society placing people in the main role of a city's development, added Jakarta, Indonesia into the 15 shortlisted cities in the third cycle of Guangzhou Award in 2016.
The research group was briefed on Jakarta's community involvement in urban planning during discussions and exchanges with officials at the Regional Development Planning Agency of Jakarta Capital City Government, Smart City Department, and the E-Musrenbang system developer. They also gained a close-up view of the specific processes and development trends of the initiative.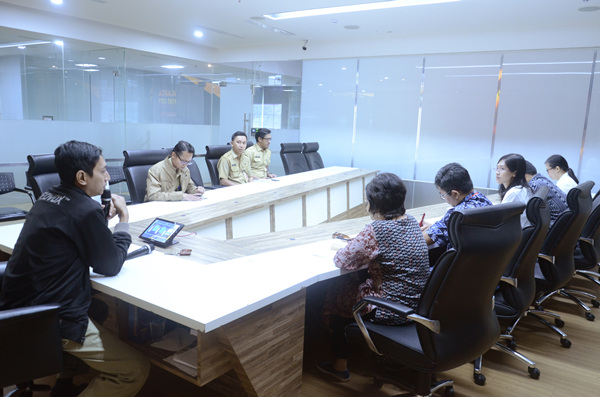 A research group from the Guangzhou International Award for Urban Innovation meets with the Smart City Department for Participatory Planning and Good Governance initiative, in Jakarta, Indonesia, on Sept 4. [Photo provided to guangzhouaward.org]
During their four-day field trip, the research group also visited community in the city's sub-district, and carried out a mini workshop to capture updated information and first-hand data regarding the initiative, by meeting with representative of local official, community leader and local resident, and provide their suggestions on how to improve the scheme. In addition, a transitional participatory planning submitted by Christchurch in New Zealand, the winning city of the 2014 Guangzhou Award, and Guangzhou's successful experience on rural planning project were also shared as case studies in the workshop.
Source: http://www.guangzhouaward.org/en/2017-09/07/c_105307.htm